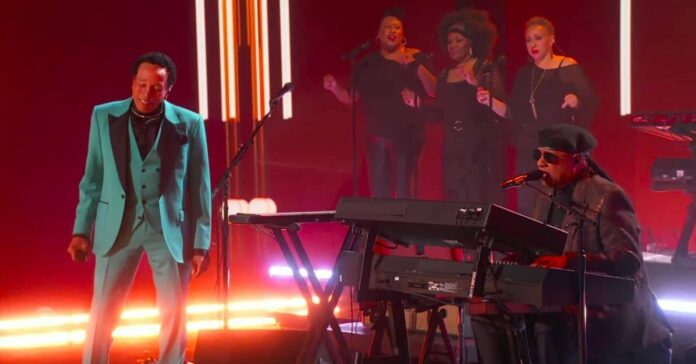 Smokey Robinson and Stevie Wonder at 2023 Grammys (Still/Courtesy of CBS)
Stevie Wonder took the stage at the 2023 Grammy Awards, which are taking place at the Crypto.com arena tonight. He led a Motown tribute with a performance of the Temptations' 'The Way You Do The Things You Do' before being by Smokey Robinson for 'Tears of a Clown' and Chris Stapleton for 'Higher Ground'. Watch it below.
Check out the full list of this year's Grammy nominees and winners here.
Smokey Robinson and Stevie Wonder… legends #Grammys2023 pic.twitter.com/y1O3sc8uJK
— Brennan (@BrennanDuBose) February 6, 2023
All of our content is free, if you would like to subscribe to our newsletter or even make a small donation, click the button below.