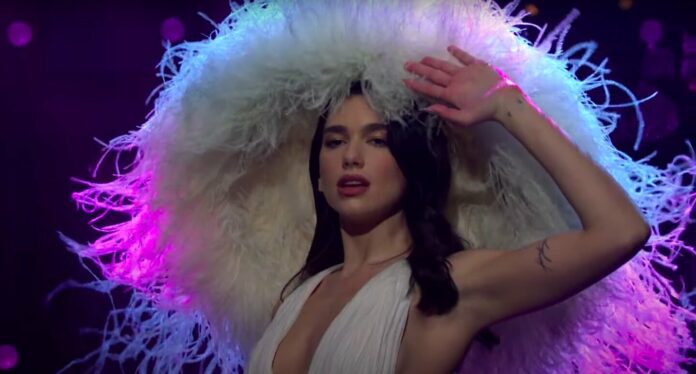 Dua Lipa (Still via YouTube/ Saturday Night Live)
Dua Lipa was the musical guest on last night's episode of Saturday Night Live. The pop singer performed two tracks from her latest album Future Nostalgia: 'Don't Start Now' and 'Levitating'. Watch her performance below.
Lipa made her debut on the comedy sketch show back in 2017. Future Nostalgia, which landed on our 50 Best Albums of 2020, came out in March of this year. The album was nominated for Album of the Year and Best Pop Vocal Album at the 2021 Grammy Awards, while 'Don't Start Now' is up for Record of the Year, Song of the Year, and Best Pop Solo Performance. Lipa recently covered John Lennon and the Plastic Ono Band's 'Happy Xmas (War Is Over)' and performed on NPR's Tiny Desk (Home) Concert series.
Like what you are reading?
All of our content is free, if you would like to subscribe to our newsletter or even make a small donation, click the button below.